Tomorrow starts our Red Ribbon Week spirit days! We encourage our students to participate in Red Ribbon Week. The spirit day themes are as follows: Wednesday, October 23 "I Am Too Bright for Drugs!" Wear neon and bright colors Thursday, October 24 Boomer says, "Be Your Best!" Wear blue or gold and come join the fun as Boomer, the Indiana Pacers mascot encourages our Bulldogs to "Be Your Best!" at our Title One Night Thursday evening at 6:00 PM. Friday, October 25 "Keeping our Paws off Drugs!" Wear your favorite Franklin shirt or red.
Franklin Families - Be sure to take advantage of receiving a FREE Kinda smart thermometer.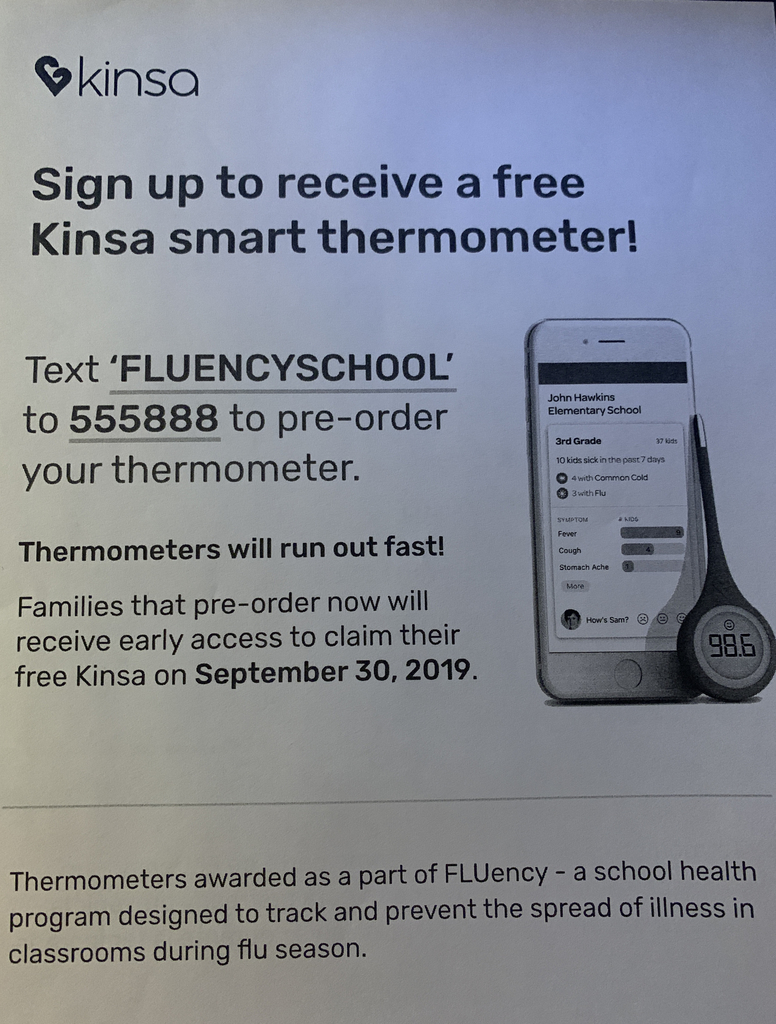 Congratulations to our September Artists of the Month! KG - Mr. Miguel 1st - Miss Alylah 2nd - Miss Alexis 3rd - Miss Adia 4th - Mr. Carter 5th - Miss Roslyn
Just a reminder Franklin students and families, students should be seated throughout the game with their parents or in Section A at all home football games. Students come out and support the Berries! Be Responsible, Respectful, Honest, and Safe! 🐾
Thank you to Mike Anderson Auto Group and their customers for their generous donation to Franklin Elementary School! Mike Anderson Auto Group makes a donation to a local school on behalf of customers who purchase a vehicle. We appreciate your partnership and support!
Parents/Guardians: Three wonderful apps to keep in touch and stay in the know with what is going on at school. Make sure to download the LCSC App, Schoology, and PowerSchool! Great ways to stay connected! #BeYourBest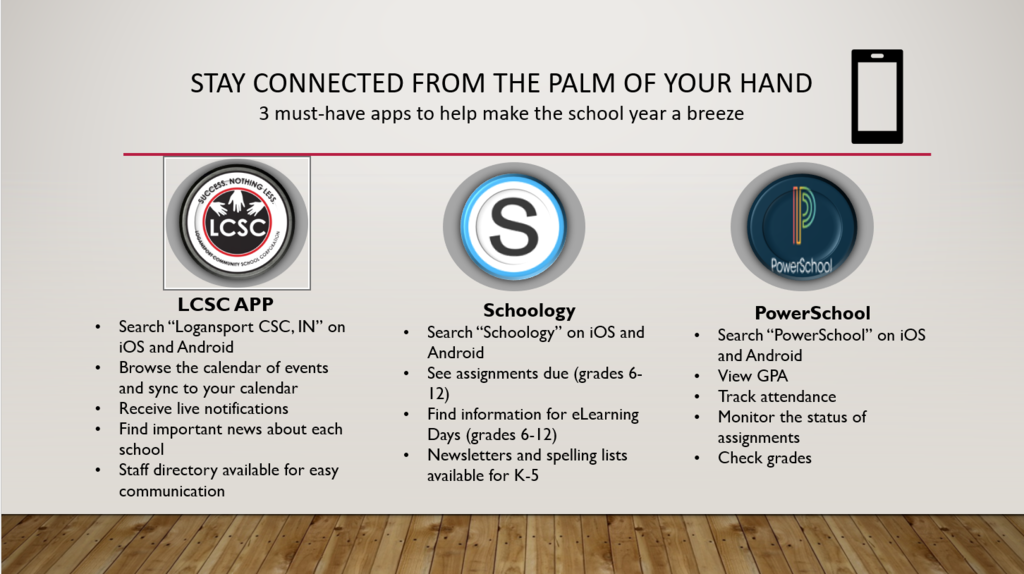 PBIS Kick-Off was a huge success today! Teach, model, and reinforce your expectations. Our staff and students are amazing! Remember Bulldogs - Responsible, Respectful, Honest, and Safe! #BeYourBest
✅ Monday Night - KG Parent Meetings ✅ Tuesday - Beginning of the Year Staff Meeting ✅ Tuesday Night - Meet Your Teacher / Drop Off School Supplies ✅ Fun Staff Photos ✅ Dress for a Successful School Year #BeYourBest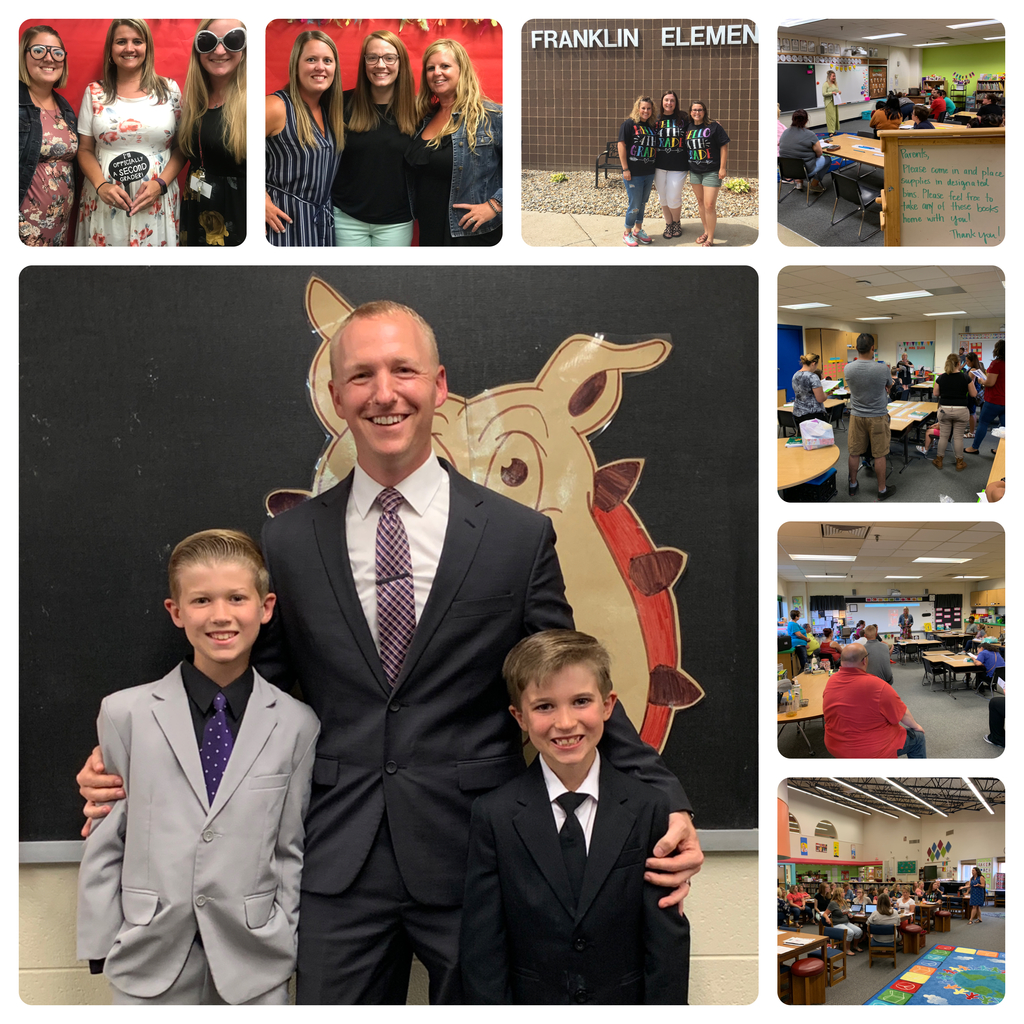 Want to know who your child's teacher is for the 2019-2020 school year? Here are two ways you can find out beginning Friday, August 2 - Log in to your Parent Portal account or call the office at 574.722.3200 during the hours of 8:00-4:00.
KG - 5th Grade Meet Your Teacher/Drop Off School Supplies: Come and meet your teacher, bring your school supplies, and find out important information about the school year and your child's class! Tuesday, August 6 from 6:00 PM - 7:00 PM
KG Parent Meeting (parents only please): Come and meet your child's teacher and find out important information about the school year and your child's class! Monday, August 5 at 6:00 PM

Cass County Youth Football 3rd to 6th grade safer and fun football. Flyer attached.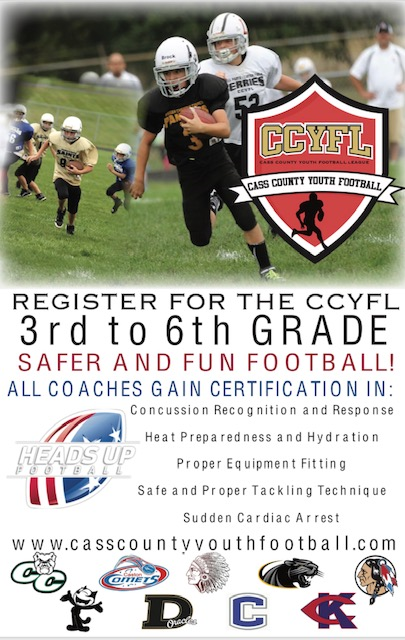 Join us for a Blood Drive on Thursday, May 16!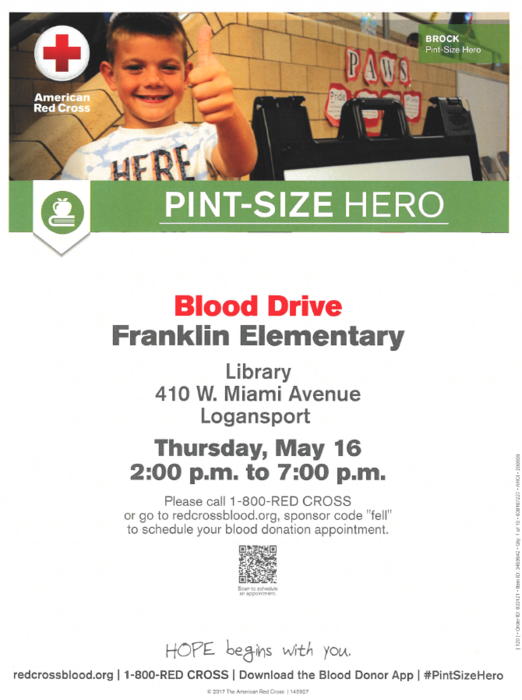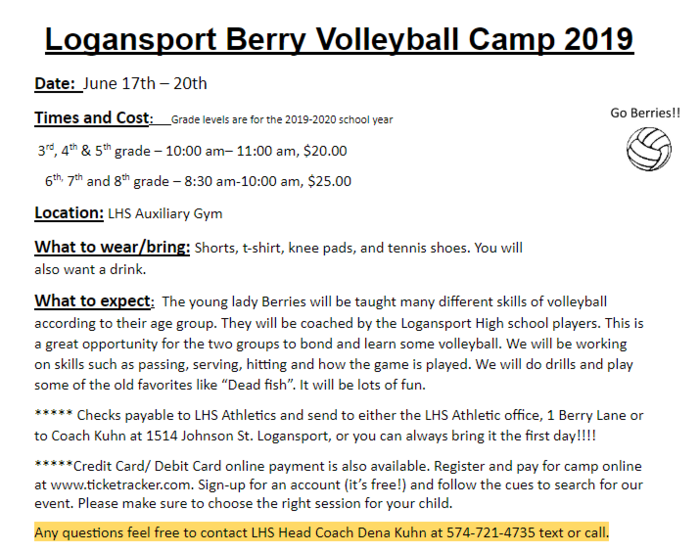 Franklin Elementary administration and staff stand united and support Red for Ed!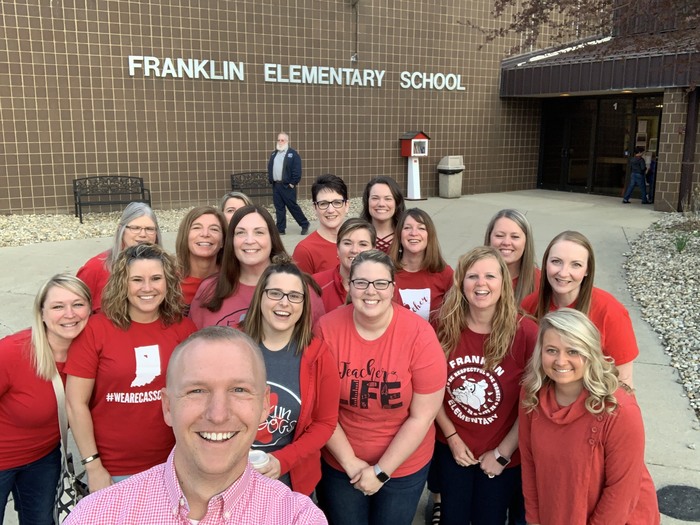 Congratulations to our 3rd grade students who achieved their multiplication goal and earned their ice cream party today! Thank you to our 3rd grade team and support staff for providing this treat for our students and recognizing their success!
Attention Parents: Just a reminder that we will have KG Round Up parent meetings on Wednesday, April 3 at Franklin. Meetings will be at 10:00 AM or 6:00 PM. Come learn important information about KG Round Up, meet staff, and get answers to questions you might have for next year.
PTF would like to remind all students and parents that the Spring fundraiser discount card orders are due Wednesday, April 3. We appreciate your support in helping raise funds for our students!