KG Parent Meeting (parents only please): Come and meet your child's teacher and find out important information about the school year and your child's class! Monday, August 5 at 6:00 PM

Cass County Youth Football 3rd to 6th grade safer and fun football. Flyer attached.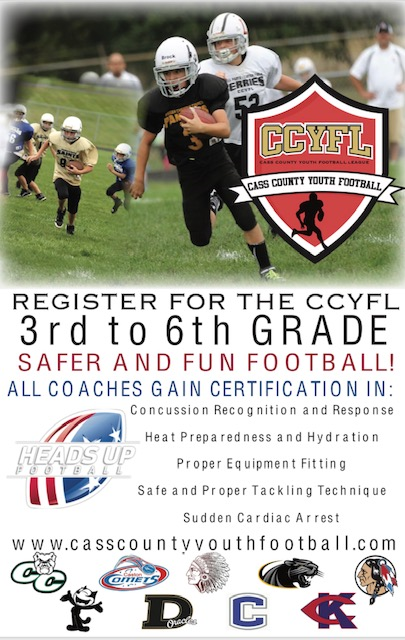 Join us for a Blood Drive on Thursday, May 16!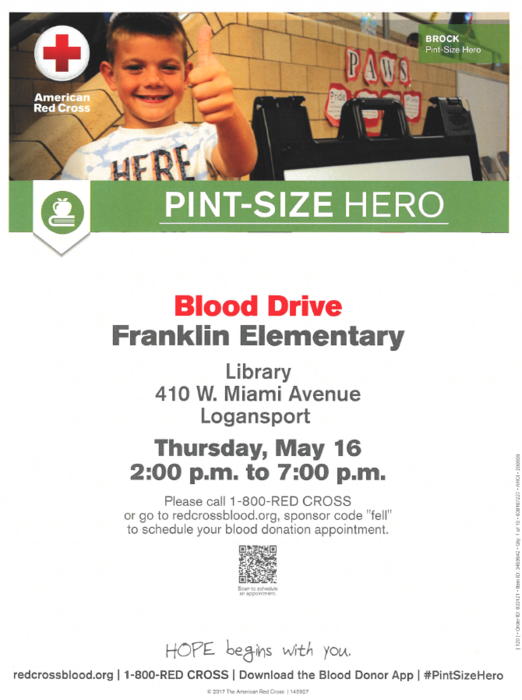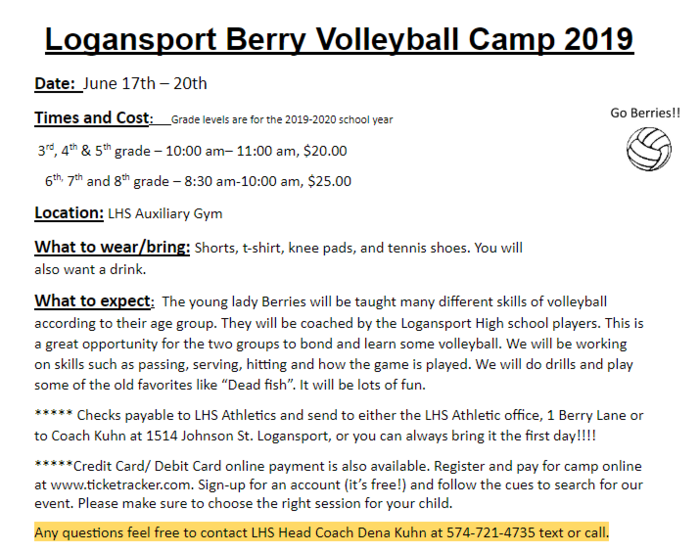 Franklin Elementary administration and staff stand united and support Red for Ed!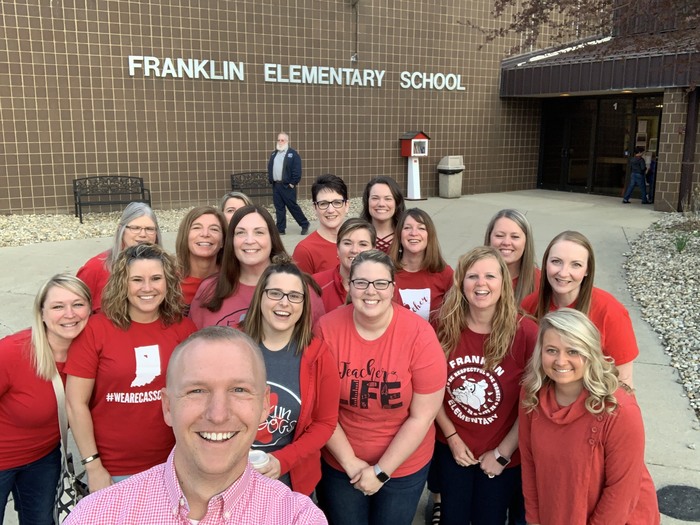 Congratulations to our 3rd grade students who achieved their multiplication goal and earned their ice cream party today! Thank you to our 3rd grade team and support staff for providing this treat for our students and recognizing their success!
Attention Parents: Just a reminder that we will have KG Round Up parent meetings on Wednesday, April 3 at Franklin. Meetings will be at 10:00 AM or 6:00 PM. Come learn important information about KG Round Up, meet staff, and get answers to questions you might have for next year.
PTF would like to remind all students and parents that the Spring fundraiser discount card orders are due Wednesday, April 3. We appreciate your support in helping raise funds for our students!
Just a reminder that students will be on Spring Break the week of March 25! Have a fun, relaxing, and enjoyable break Bulldogs! Looking forward to seeing everyone on Monday, April 1.
Thanks to Mrs. Wylie, Mrs. Kepner, and our Student Council for supporting reading across all grades and wishing the best to our 3rd grade students are they prepare for the IREAD-3 assessment next week! They sponsored a success spirit week focused on reading themes.

Congratulations to our Franklin Bullbotics team and coaches for competiting in the VEX State Competition at Lucas Oil Stadium! Really proud of Mrs. Bergin, Saylor, Isabelle, Shelby and Tristin! They finished in 29th place in the state. Way to represent our school and LCSC!

Congratulations to our Franklin Elementary Math Bowl team and coaches! They have put in so much time and effort and it paid off at our competition. First place finish in their division! so proud of these Bulldogs!